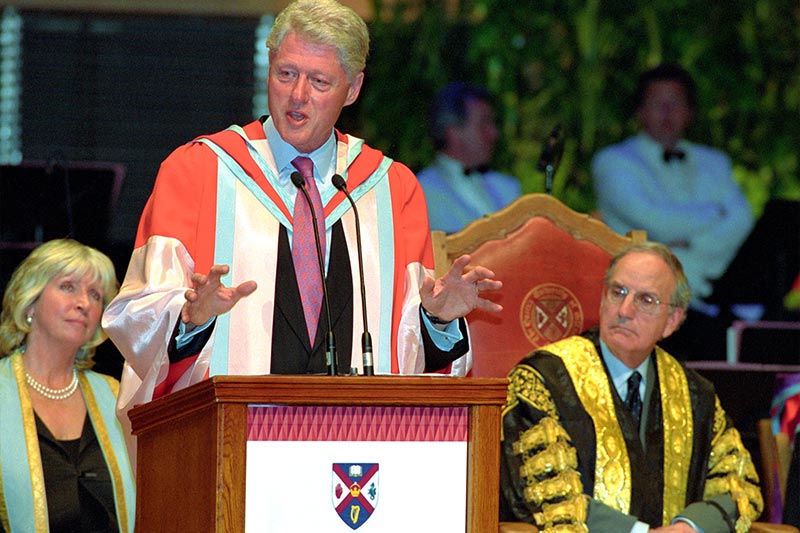 The Leadership Institute
Learn more about us
We work alongside organisations to understand their people and the challenges that they face together. We bring the latest thinking and understanding of leadership behaviours, strategy and innovation to shape a solution that will deliver the change they need.
Established in 2011
The Leadership Institute has become a focal point for world class leadership development and executive education in Northern Ireland and further afield.
Through a range of high-end open and bespoke programmes over 500 organisations, from both the private, public and third sectors, have entrusted us with the development of their senior teams.
Creating and developing leaders
We have been developing and building their capacity as leaders.
Helping them transform their organisations by shaping strategy, transforming mission, vision, culture and values.
Reputation
We have built a proud reputation for our expertise and professionalism in high end executive education.
We have a deep understanding of the challenges and complex issues that leaders of today face on a daily basis as they grow their businesses in a climate of uncertainty and constant change.
Methodology and Expertise
Methodology
Our programmes encompass a blend of rigorous research-based curriculum combined with an emphasis on real life application using our tried and tested experiential model of delivery known as 70:20:10.
This experiential learning model is designed for the mature learner. It encompasses a diverse range of learning interventions including short class-based modules, self-directed reading, coaching and mentoring, strategic in-work projects as well as peer support and business networking.
Expertise
At the Institute we have a team of highly experienced leadership specialists who come from industry and have extensive real world experience in working with blue chip clients and Public sector/Government on major transformation projects.
They specialise in leadership, strategy, innovation and management of organisational change. When you engage with the Institute you will have a dedicated Programme Director who will lead the design and development of the solution that will meet the needs of your audience.
They will engage with the wider team within the Institute and, where necessary, reach out into academic faculty, to leverage the relevant experience and expertise for your programme. They will travel the learning journey with your people and ensure that all aspects of the programme are delivered to the highest standards.