Realise your full leadership potential
Stay ahead of the competition
At the William J. Clinton Leadership Institute, we offer world class leadership development and executive education programmes for the leaders of tomorrow. We will work with and support you at every stage of your career. The skills you will develop, the networks you will build, and the knowledge you will receive, all work together to help you outperform the competition.
Many of the leading Top 100 Northern Irish companies, from both the private and public sectors have entrusted us with the development of their senior teams. We have helped them transform and grow their organisations, even in this period of uncertainty and change, by shaping strategy, transforming mission, vision, culture and values.
Click on the Course Details button for the relevant course to find out more about what that particular course entails.
Business Leaders Programme
Who is this programme for?
Chief Executives seeking to further enchance their leadership skills. Directors, functional heads, private sector and public sector leaders
Senior Executive Programme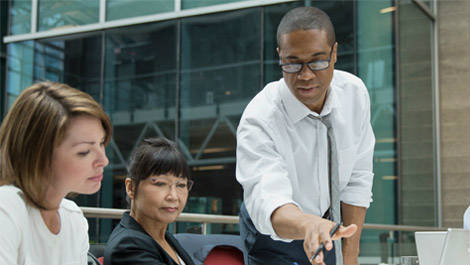 Who is this programme for?
High-level managers, heads of department with progress potential and senior leaders of a function or division
Emerging Leaders Programme
Who is this programme for?
Middle managers, functional/technical specialists with potential to move into more strategic roles and those looking for quick acceleration in leadership
Aspiring Leaders Programme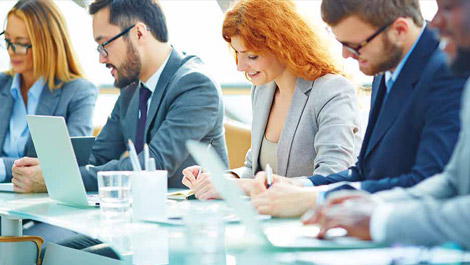 Who is this programme for?
High potential individuals who are in their first time managerial position. In particular, this course is suited to front line project or team leaders
Sales Leadership Programme
Who is this programme for?
This course is for those wanting to bring a more strategic approach to their sales effort, whether they are sales directors or managers, executives, entrepreneurs or owners
Course Details
Leading Effective Boards
Who is this programme for?
For executives or non-executive board directors or those aspiring to sit on a board at a future point in their career
Mini MBA Programme
Who is this programme for?
Anyone looking to get a more rounded understanding of their business. Past participants have include recently graduated students, public sector employees and managing directors
Finance For Non-Financial Managers
Who is this programme for?
Whether you are a budding entrepreneur or just thinking ahead to your future career or next move, this programme is designed for current and future leaders who wish to broaden their financial knowledge
Leadership & Negotiation Programme
Who is this programme for?
This programme will equip you with the tools to handle difficult situations, and the techniques to allow you to discuss what matters most
Grit & Grace
Who is this programme for?
Any leader looking to accelerate their career progression, increase their confidence and achieve their potential
Looking for something different?
Customised programmes
Increasingly, organisations are seeking to develop business programmes that are tailored to meet their specific needs. We will work with you to understand your needs and strategic business objectives to design a programme that addresses them at an individual and organisational level and delivers tangible business benefit.