Digital DNA Belfast 2023
"Growing Your Digital Business."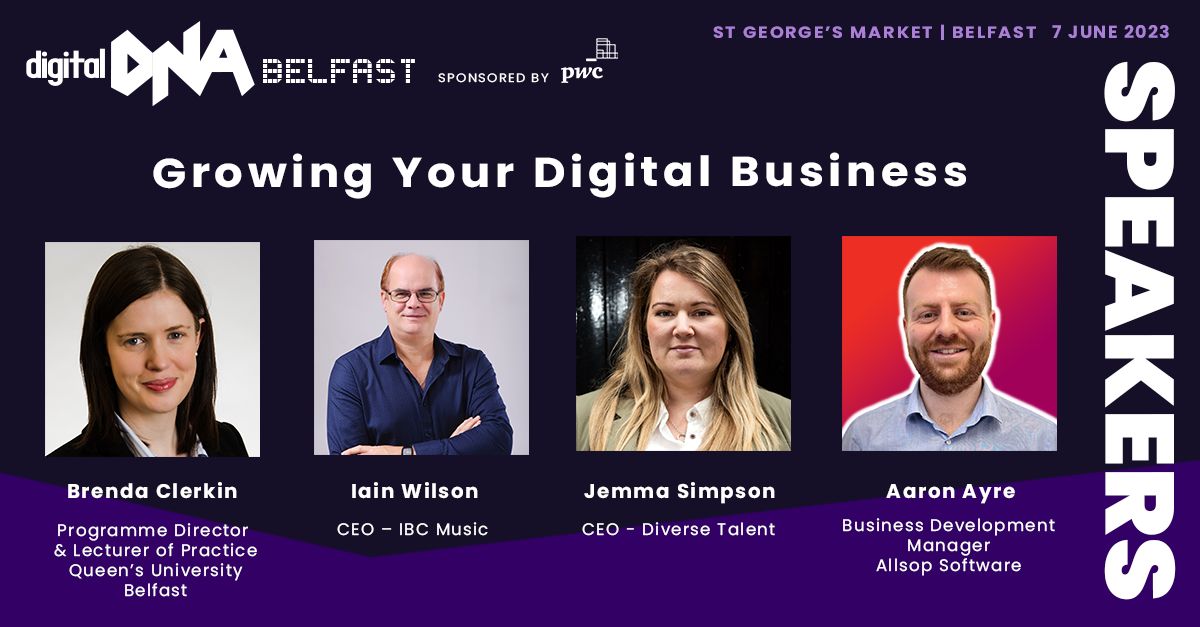 We are pleased to announce that digital transformation expert Brenda Clerkin from Queen's University Belfast will be leading an expert panel of small business leaders Iain Wilson the CEO of IBC-Music, Jemma Simpson the founder of DiverseTalent.ai and Aaron Ayre a business development officer from Allsop.

The panel discuss how prioritising digital transformation has helped them to build agile, profitable, sustainable businesses. Brenda explains the key elements of a digital disruption strategy and highlights the wide range of support available to SME's to embrace a bright digital future.
You can find our executive education team at stand 5 to hear how we can support you in growing your digital business through our impactful Help to Grow: Management Course and our range of short, executive courses.
Register now and join us on Wednesday 7th June at 8:30-5:30pm here.
Help to Grow: Management Course
Executive Education Courses
Digital Transformation Toolbox