More Top NI Manufacturers Commit to Manufacturing Skills Excellence
Brett Martin, Spirit AeroSystems and Cooneen Textiles amongst latest firms represented on Centre for Competitiveness and Queen's University Advanced Manufacturing Leadership Programme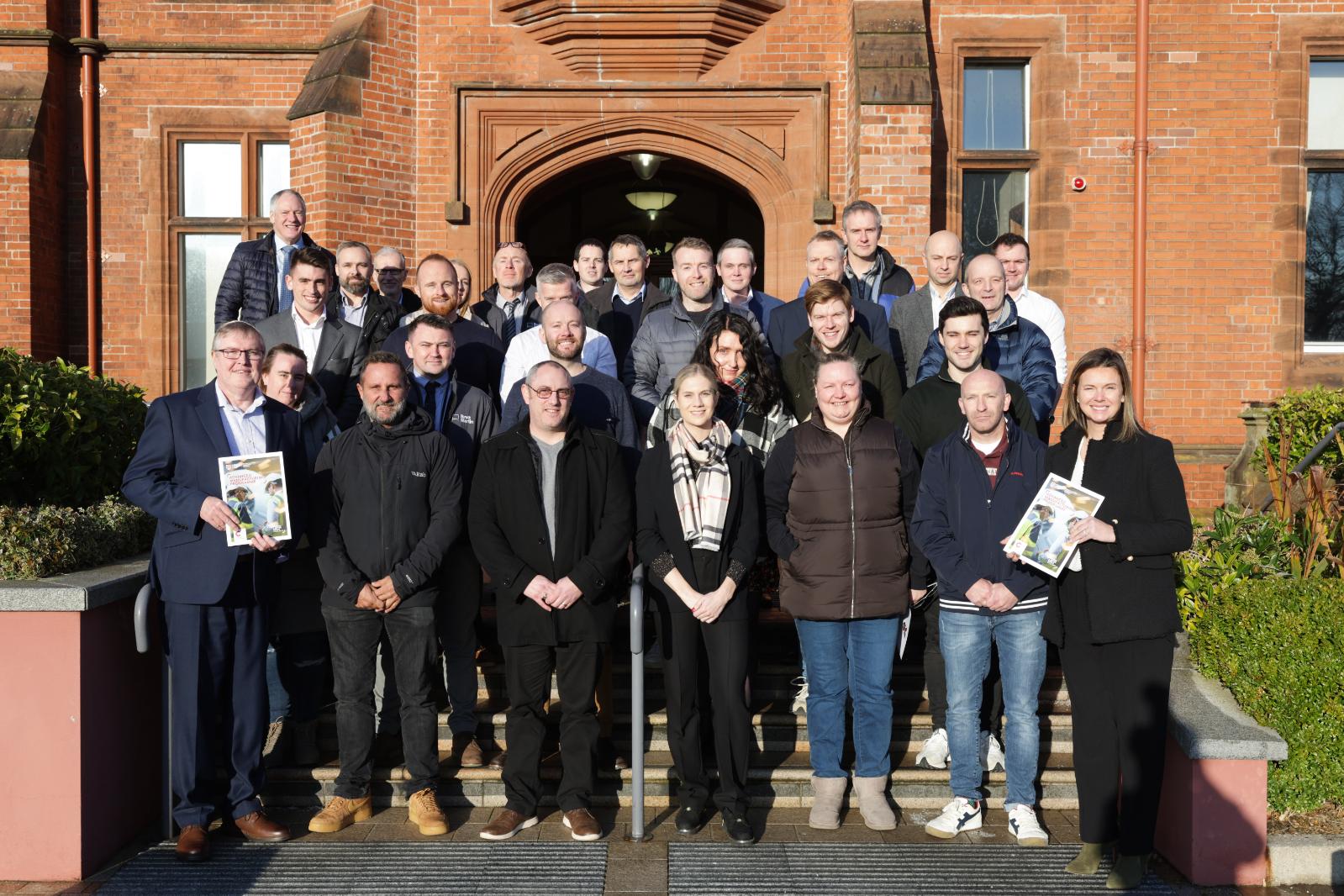 The drive to boost productivity in Northern Ireland's manufacturing sector has taken another step forward as dozens of front line managers from leading local companies have completed a major programme run by the Centre for Competitiveness (CforC) and the William J. Clinton Leadership Institute at Queen's University Belfast.
Brett Martin, Spirit AeroSystems, Norbev, Cooneen Textiles and the Specialist Group are amongst the most recent companies to put team members through the programme which has been designed to support the Department for the Economy's ambitious 10X Economy Strategy and contribute to the sustainable growth of the Northern Ireland manufacturing sector.
The programme is sponsored by the DfE with support from the QUB Bright Minds initiative.
The company representatives completed the programme in December as part of the second cohort to undertake it, with the third cohort starting in February. Other companies represented this time around include Moore Concrete, Denroy, RLC (Global Point), Ryobi and Moyola Precision Engineering.
Over a five-month period, the students learned how to improve their personal management capabilities; lead their team with confidence; and implement practical tools and techniques for effective manufacturing operations. Front line management personnel from Operations, Engineering, and Quality, leave the course more knowledgeable of the current/future trends in Manufacturing, the importance of digitalization and data analytics to drive efficiencies, and the principles of Net Zero that will govern modern supply chain processes.
William Ussher, Senior Executive - Manufacturing Systems at the Centre for Competitiveness, said: "We are thrilled to see the continuing success of this programme and it is fantastic to be able to offer this training to even more NI manufacturing companies. We believe this is just the beginning for this programme. Our aim is to equip frontline managers across NI's manufacturing sector with a range of skills to lead in a manufacturing environment and prepare them to be the drivers of cost and value in their field."
Laith Dajani, Executive Director at the William J. Clinton Leadership Institute, Queen's Management School said:
"Today in its third run and second year, we are proud to continue supporting NI's manufacturing sector with necessary leadership and management tools and knowledge through our joint WJCLI/ CforC Advanced Manufacturing Leadership Programme. Our aim is to equip supervisors and team leaders with practical and academically sound business models and frameworks for their future leadership roles in the face of digital disruption and transformation. By synergizing academic research and rigor with practical expertise, the programme is designed to advance Northern Ireland's competitive edge locally and internationally."
For further information on the programme and to register for the next cohort, visit: https://www.leadershipinstitute.co.uk/ExecutiveCourses/AdvancedManufacturingProgramme/