Young Leaders NI
ARE YOU THE NEXT YOUNG BUSINESS LEADER OF THE YEAR?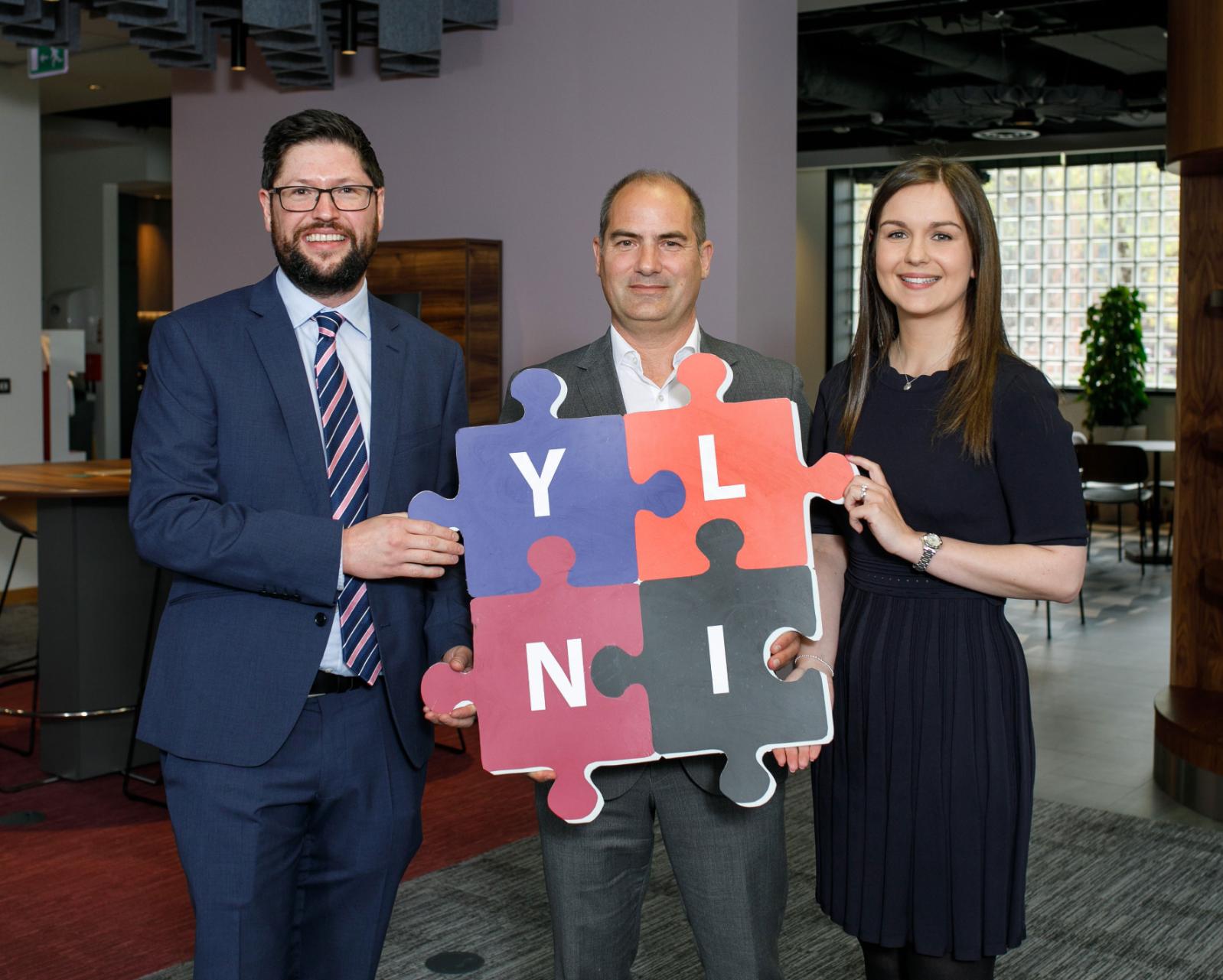 Applications are now open for Northern Ireland's Young Leader of the Year, searching for an outstanding young professional (under 40) who has shown exceptional leadership skills and demonstrated continued commitment to personal development - both their own and that of others.
This year's winner will be presented with the winner's trophy at the Young Leaders Conference, sponsored by global law firm Herbert Smith Freehills LLP, on Friday 23rd September.
The opportunity will give the selected young leader from Northern Ireland a chance to further develop their leadership skills by receiving a complimentary place on one of the leadership training programmes offered by the William J Clinton Leadership Institute at Queen's University.
Speaking on the 2022 search, Young Leaders NI Chair, Stephanie Johnston, said: "These awards not only celebrate aspiring individuals at the forefront of leadership performance, but shine a spotlight on best-in-class practices. Each year the calibre of entries improves, and it is great to see past winners go from strength to strength in their career.
"I am looking forward to naming the 2022 Young Leader of the Year at this year's conference which will see a diverse range of industry leading speakers sharing their experiences to inspire young professionals to take on leadership roles now and in the future."
James Gunn of Herbert Smith Freehills LLP's Belfast office, adds: "It is our pleasure to sponsor Northern Ireland's Young Leader of the Year award for the ninth successive year. Across our global firm, we are committed to recognising and developing the talent of our young leaders. We are also invested in recognising the energy and entrepreneurial skills of the young leaders in our local community, and now more than ever, it is important to nurture and develop our bright young talent in Northern Ireland. Winning the award, and indeed being recognised as a shortlisted candidate, is a fantastic platform from which aspiring young leaders can raise their profiles and showcase their talents and areas of expertise."
The William J. Clinton Leadership Institute's Executive Director, Laith Dajani emphasises: "Supporting and nurturing inspirational young leaders will underpin the success of Northern Irelands economy for the future. We are delighted to partner with the Young Leader's NI Association and invest in their professional and leadership development."
Taking place on Friday 23rd September at Crumlin Road Gaol, Belfast, the Young Leaders Conference will bring together more than 220 young leaders to share best practice and learn from established business leaders and from each other.
Leading entrepreneur and Dragon's Den star, Sara Davies MBE will head up an impressive line-up of speakers that include, former two-weight World Champion Boxer, Carl Frampton MBE; tailor and entrepreneur, Chris Suitor and prominent business leaders, Brendan McGurgan and Olivia Burns. Mentalist David Meade will return as conference compere.
Nominations for "Young Leader of the Year" Award must be submitted by 12 noon on Sunday 31st July. Entrants can be self-nominated or alternatively nominated by a third party who considers that the entrant meets the relevant criteria. Online entries can be made via www.youngleadersni.org or by emailing info@youngleadersni.org to request an entry form.